ROMOSS U-STYLE SERIES 10000mAh Power Bank Red
More Information on Product
   Portable batteries may currently be among the most popular gadgets people get to accompany their smartphones but judging by all the people we know there are far too many who are still looking for the ideal model to cover their needs. Now although build quality, battery capacity and size are the three most important (and obvious) things we look for when testing portable batteries many also care about looks and that alone narrows down their choices quite a bit. As expected not many manufacturers prioritize design when releasing their portable battery models into the market but there are some that do and Romoss with their brand new U-Style Red 10000mAh Power Bank (US10) is certainly among them.

   Romoss® is a globally recognized provider of charging solutions specializing in power banks, wireless charging products, battery cases, iPhone replacement batteries, adapters, cables, car chargers and more for all mobile devices. We insist on continuous innovation and have built our reputation on unparalleled customer service. Our top ranked products have made us a leader in the industry with online sales and distribution channels in more than 80 countries worldwide. Romoss® a proud sub-brand of 7000mall.

   The U-Style Power Bank (US10) by Romoss is currently available in red and grey/silver colors and has a total battery capacity of 10000mAh which according to them comes either from high-quality Samsung or LG cells (depending on the batch) so either way you can expect both top battery reliability, over-charge electrical protection and durability through time. The compact enclosure of the U-Style Red is made out of plastic and is in most part covered by a piano lacquer coating which results in a durable and glossy finish. Finally Romoss has placed a 4 battery status LEDs at the top of the enclosure and not one but two USB outputs (5V 1A/2.1A) which can be used to charge two portable devices simultenously. 
SPECIFICATIONS AND FEATURES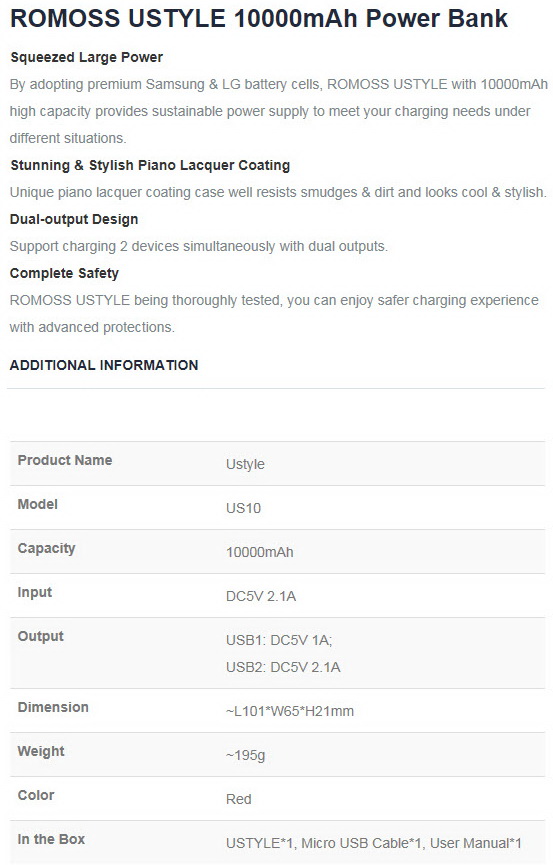 PACKAGING AND CONTENTS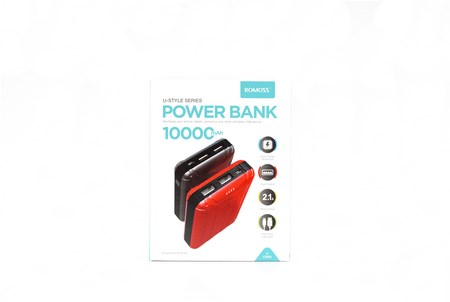 Romoss ships the U-Style inside a small white box that has both available color versions at the front along with the main product features.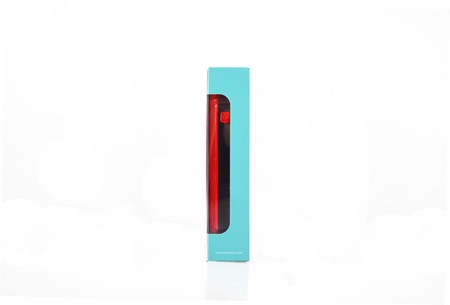 You can see the right side of the power bank (to have a better idea about its thickness) from the right side of the box.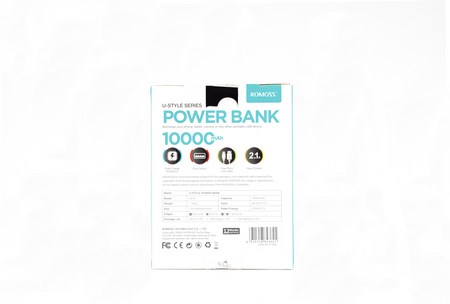 The main product features are also listed at the rear of the box right over the specifications table.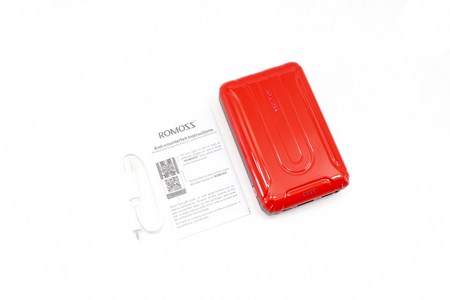 Along with the U-Style Red powerbank you will also get a short micro USB charging cable and a piece of paper with anti-counterfeit instructions. 
THE U-STYLE RED 10000MAH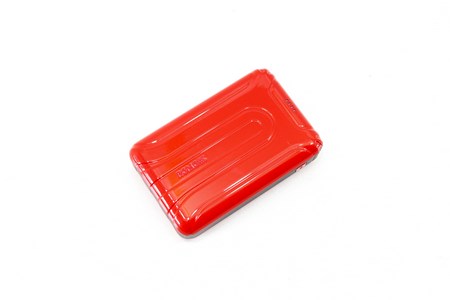 The glossy red body of the U-Style 10000mAh power bank measures just 101mm in length, 65mm in width and 21mm in thickness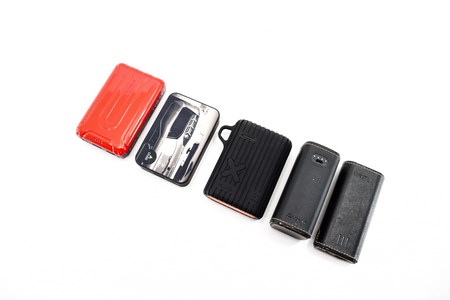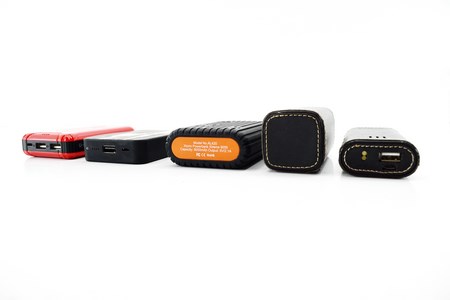 In order to have a better understanding of its size we placed it right next to the CHJGD Ultra Compact Powerbank 10.000mAh, Xtorm AL420 9.000mAh and the PL3 10.400mAh and PL2 6.000mAh models by Luxa2.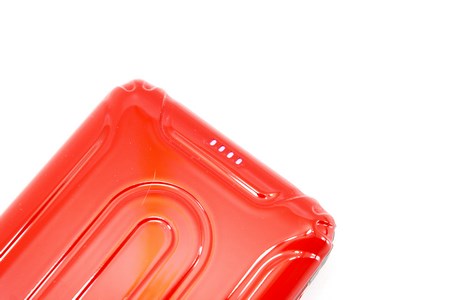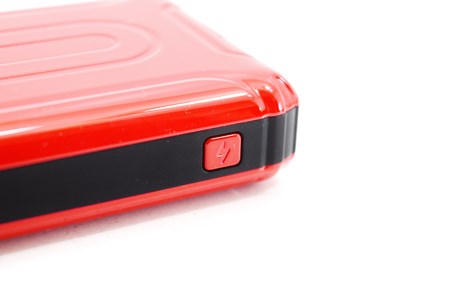 4 white battery status LEDs are placed at the top of the enclosure and are activated via the button placed on the right side.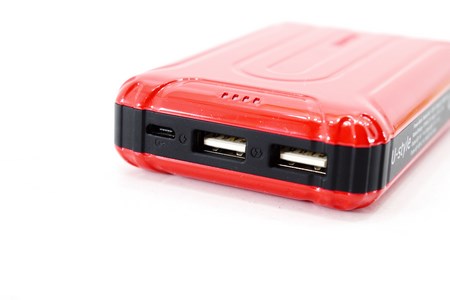 At the front of the enclosure, we see the micro USB charging port and the 5V 1.0A and 2.1A USB outputs.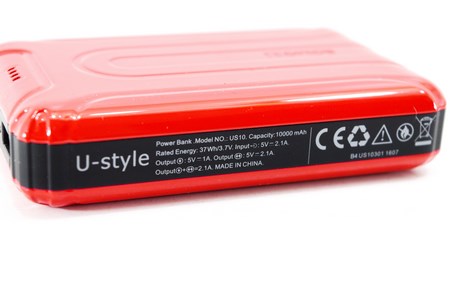 The product electrical specifications are printed on the left side as seen above.
 CONCLUSION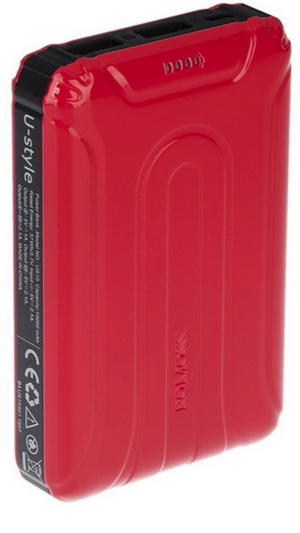 We've been testing the U-Style Red 10000mAh Power Bank from Romoss for roughly 18 days now and after charging several smartphones, tablets and portable speakers many times over we have concluded that you can expect around 7100mAh from this particular solution a number which is not at all bad for a 10000mAh model. Unfortunately since this particular model doesn't feature any of the fast charge technologies currently available (for example qualcomm's quick-charge 2.0/3.0) don't expect lightning fast charging speeds (still it's not like every portable device out there has support for such technologies). Of course we would like to see a LED torch as with many other similar power banks in the market and why not even a 2nd 5V/2.1A USB charging port instead of an 5V/1A one (5 years ago this would had made sense more, not so much today however) but i guess we can't have it all.

10000mAh power banks have become quite affordable over the years and the same certainly applies for the U-Style Red by Romoss since it can be found currently for just USD30/30Euros. Unfortunately availability is somewhat limited as I type these lines (very limited actually) so don't' expect to find it in Amazon and other popular internet places. At the end of the day much like many other power banks the U-Style Red 10000mAh model by Romoss may not bring anything new onto the table but it's definitely worth checking out.
 PROS
- Size
- 5V 1A/2.1A USB Charging Ports
- Over Charge Electrical Protection
- High Quality Samsung / LG Battery Cells
- Available In Red & Grey Colors
---
We Also Recommend