Transcend - Dual Camera Dashcam - DrivePro 620
More Information on Product
DrivePro 620
The DrivePro 620 is the ultimate pair of dashcams combining Transcend's DrivePro 250 as the front camera and DrivePro 10 as the rear camera. Featuring high-sensitivity image sensors, it delivers crystal clear sharpness and night images even in low light. 1080P Full HD recording at 60fps ensures smooth image capture and clear critical shots. With built-in safety functions like a head-up display, emergency recording, and more, the DrivePro 620 is bound to protect your journey all round.
Vision in the dark
The DrivePro 620 is the ultimate in dashcam technology, pairing Transcend's DrivePro 250 as a front camera and DrivePro 10 as a rear camera. Both feature a high-sensitivity image sensor to capture high-resolution images in superb, rich color even in low light. Supporting 1080P Full HD recording at 60fps, the DrivePro 620 offers smooth footage as well as crisp still images.

Dual camera recording, double the safety.
Packed with compact front and rear cameras, the DrivePro 620 monitors both the road ahead and behind simultaneously in ultra-high resolution, which means extra security for your journey. The 140° wide-angle view makes sure no details are missed. Plenty of smart functions make every journey safer.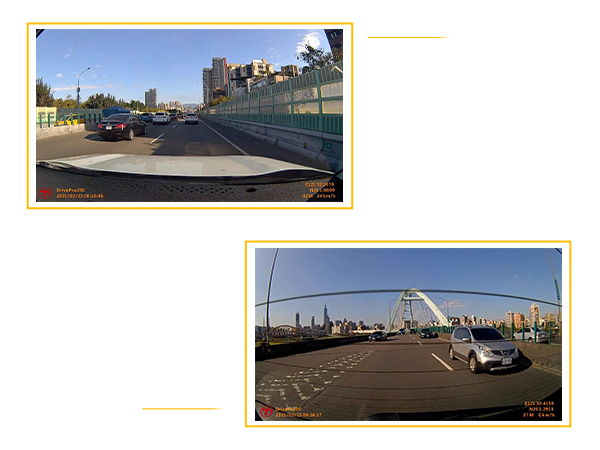 Wi-Fi connectivity
The DrivePro 620 features Wi-Fi connectivity to connect it to the exclusive DrivePro App for real-time footage playback and download. When Wi-Fi is activated in the front camera, the rear camera will be automatically connected to Wi-Fi as well. This means ease of access to video evidence for reporting incidents to law enforcement and insurance companies without having to remove the memory card.

GPS/GLONASS receiver
The front camera, DrivePro 250, features a GPS/GLONASS receiver, which can log coordinates, date, and time with recorded video footage. Driving data will be automatically synchronized to footage recorded by the rear camera. The coordinates precisely locate where an incident happened so that emergency road services, police, or an insurance representative can respond more quickly.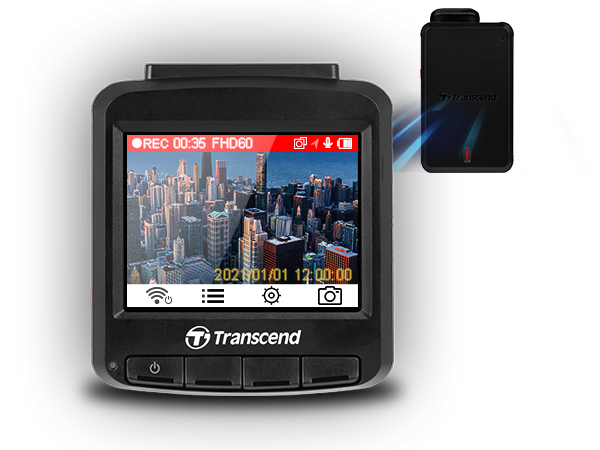 Built-in battery
In the event of a power outage, the built-in Li-Polymer battery can temporarily supply power to the DrivePro dashcam until the files being recorded are safely stored, so to prevent losing crucial images due to file damage.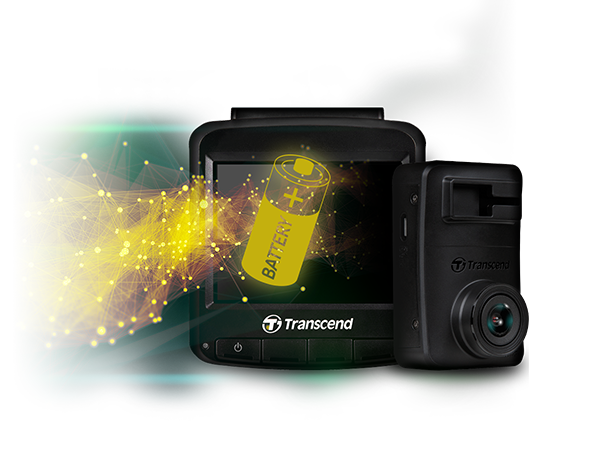 Head-up display*
Shows current speed and driver safety alerts, including LDWS, FCWS, headlight reminder, and driver fatigue alert.
Smart adaptive display*
Responds to the lighting in your surroundings and adjusts accordingly.
Parking mode*
Activates recording when motion is detected, even when you're away from your vehicle.
Lane Departure Warning System*
Prevents accidents by issuing a warning when the vehicle veers out of a lane.
Forward Collision Warning System*
Warns the driver when the vehicle is getting too close to the car ahead.
Speed alarm*
Issues an onscreen alert with a warning sound whenever the vehicle's speed exceeds a preset value.
Emergency recording
Prevents overwriting of the file being recorded at the time when the G-sensor detects an impact.
Time-lapse recording*
Takes you right to the heart of the matter without needing to view hours of incident-free video.
Headlight reminder*
Automatically activates when the DrivePro detects poor lighting conditions.
Driver fatigue alert*
Regularly reminds the driver to rest after driving for a self-defined period of time.
Wide Dynamic Range
Balances the light and dark areas of captured images, ensuring that every critical shot is as clear as possible.
Handy snapshot button*
Allows you to take photos while recording a video. When you press the snapshot button on the front camera, the rear camera will also take a snapshot. You can also remove the DrivePro from the vehicle to create a photographic record of collision damage.
Format-free technology
Utilizes the latest format-free technology to reduce memory card errors, obviating the need for frequent formatting.
*For the front camera, DrivePro 250, only.
Dual USB Car Lighter Adapter
The DrivePro 620 also comes with a dual USB car lighter adapter, which includes one car charger with dual USB ports and 8m and 4m cables. You can power your front and rear dashcams at the same time!
Note: Transcend recommends having an experienced installer with proper knowledge of the vehicle install the device to ensure your safety. Transcend assumes no responsibility for any damage to vehicles in connection with an improper installation.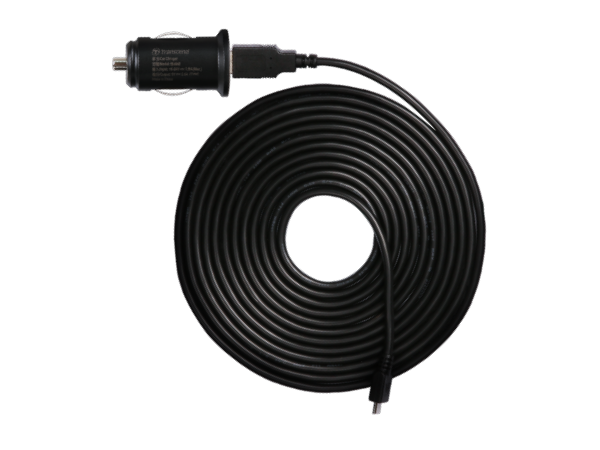 Value-added software
Transcend offers free software, DrivePro Toolbox. It features video sorting function, smooth video playback, video editing, screenshot, and map view. Users can synchronize the front and rear footage to carry out these operations. It creates a more convenient experience for DrivePro users!
For Windows and Mac
Transcend's DrivePro App is designed specifically for use with DrivePro dashcam models featuring Wi-Fi connectivity. It allows streaming and downloading of recorded files to mobile devices quickly and conveniently.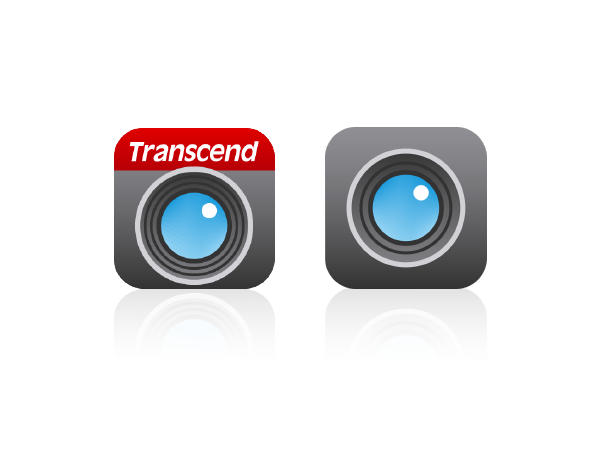 Inside the package
DrivePro 250
DrivePro 10
Suction mount (for front camera)
Adhesive mount (for rear camera)
Two 32GB microSD memory cards
Car charger with dual USB ports
8m USB Type-A to micro-USB cable
4m USB Type-A to micro-USB cable
Quick Start Guide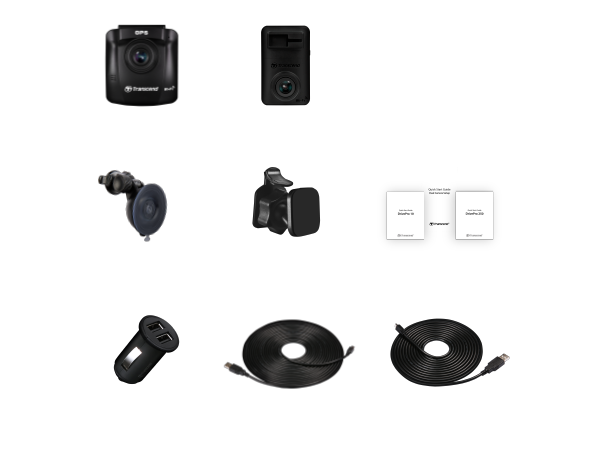 Specifications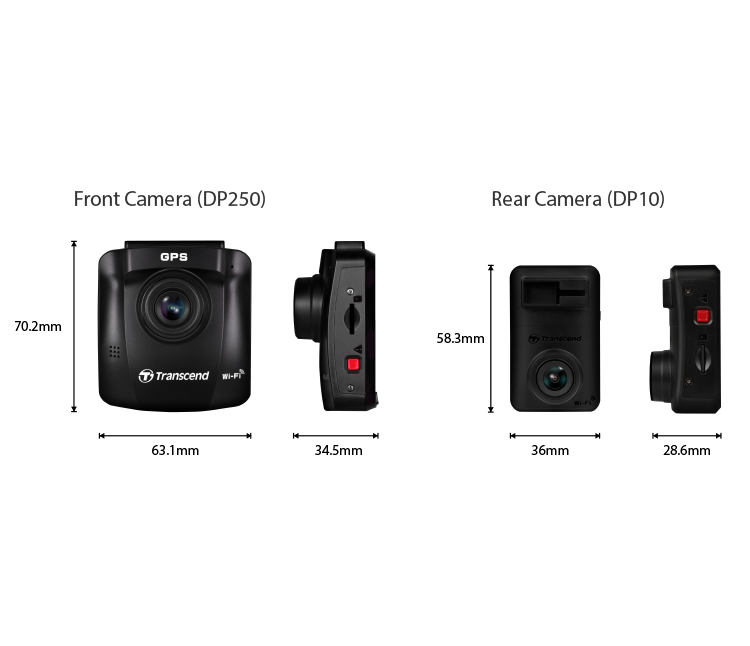 Appearance

Dimensions
DP250: 70.2 mm x 63.1 mm x 34.5 mm (2.76" x 2.48" x 1.36")
DP10: 58.3 mm x 36 mm x 28.6 mm (2.3" x 1.42" x 1.12")
Weight
DP250: 82 g (2.89 oz)
DP10: 40 g (1.41 oz)

Interface

USB Type

micro USB to car lighter adapter

Connection Interface

Wi-Fi Protocol

Storage

Capacity

Two 32GB microSD card included

Hardware

Display

2.4" color TFT LCD (DP250 only)

Viewing Angle
140° (diagonal)
Aperture
F/2.0

Operating Environment

Operating Temperature
DP250: -20°C (-4°F) ~ 65°C (149°F)
DP10: -20°C (-4°F) ~ 60°C (140°F)
Input Voltage (Power cable)

12V ~ 24V

Output Voltage (Power cable)

5V / 2.4A

Note

Do not operate the DrivePro dashcam while driving.
If the lighter socket in your car continues to provide power after the engine is switched off, unplug the DrivePro when the engine is off or idling to reduce unnecessary power consumption and prevent malfunction.

Format

Resolution
Frame Rate
60/30 fps

Video Format

Warranty

Certificate

CE

/

FCC

/

BSMI

/

NCC

/

MIC

/

KC

/

RCM

/

EAC

/

UKCA

Warranty

Two-year Limited Warranty

Warranty Policy

Please click

 

here

 

for more information about the Transcend Warranty Policy.
Transcend's warranty does not apply to the improper usage of product, including the following conditions:

Use of a non-Transcend car adapter
Product modifications
Use of product in abnormal temperatures

Package

Package Contents

DrivePro 250

/

DrivePro 10

/

Two 32GB microSD memory cards

/

Car charger with dual USB ports

/

8m USB Type-A to micro-USB cable

/

4m USB Type-A to micro-USB cable

/

Adhesive mount

/

Suction mount

/

Quick Start Guide

System Requirement

Operating System

Microsoft Windows 7 or later
macOS 10.10 or later
Linux Kernel 2.6.38 or later

Memory Card Supported

32 GB

/

64 GB

/

128 GB

/

256 GB

Note

In addition to the bundled microSD card, we recommend Transcend's High Endurance microSD cards or MLC-based memory cards to ensure the best recording performance.
---
We Also Recommend